Wes Wilson invented the lettering style that became the default for anyone aping the psychedelic style.
Typeface: Peace Solid
Inspired by psychedelic lettering of the late 1960s, originally introduced by poster artist Wes Wilson. The letters in the upper and lower case character positions curve differently, and several special 'turn characters' can be used to link between them.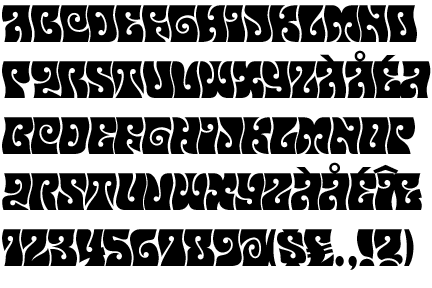 wes-wilson.com